Course website here
In the fall of 2014, students in Professor Faull's The Humanities Now! worked with manuscript materials from the Moravian Archives in Bethlehem, PA.  Of special interest and focus were the mission diaries written in English during the time the Moravians were active at Shamokin, PA (today, Sunbury) during the 1740s and 1750s prior to the outbreak of the French and Indian War in October 1755.
Students worked on producing documentary editions of the English language diaries, written by Martin Mack (in 1747) and Joseph Powell (in 1748).  These editions can be found at
Martin Mack: http://www.students.bucknell.edu/projects/HUMN10001/MoravianDiaries/content/Mack.xml (transcribed and encoded by John Edler, '17 and Ryan Clifford, '17)
Joseph Powell (compiled): http://www.students.bucknell.edu/projects/HUMN10001/MoravianDiaries/content/JosephPowell.xml (transcribed by all students in HUMN 100-01)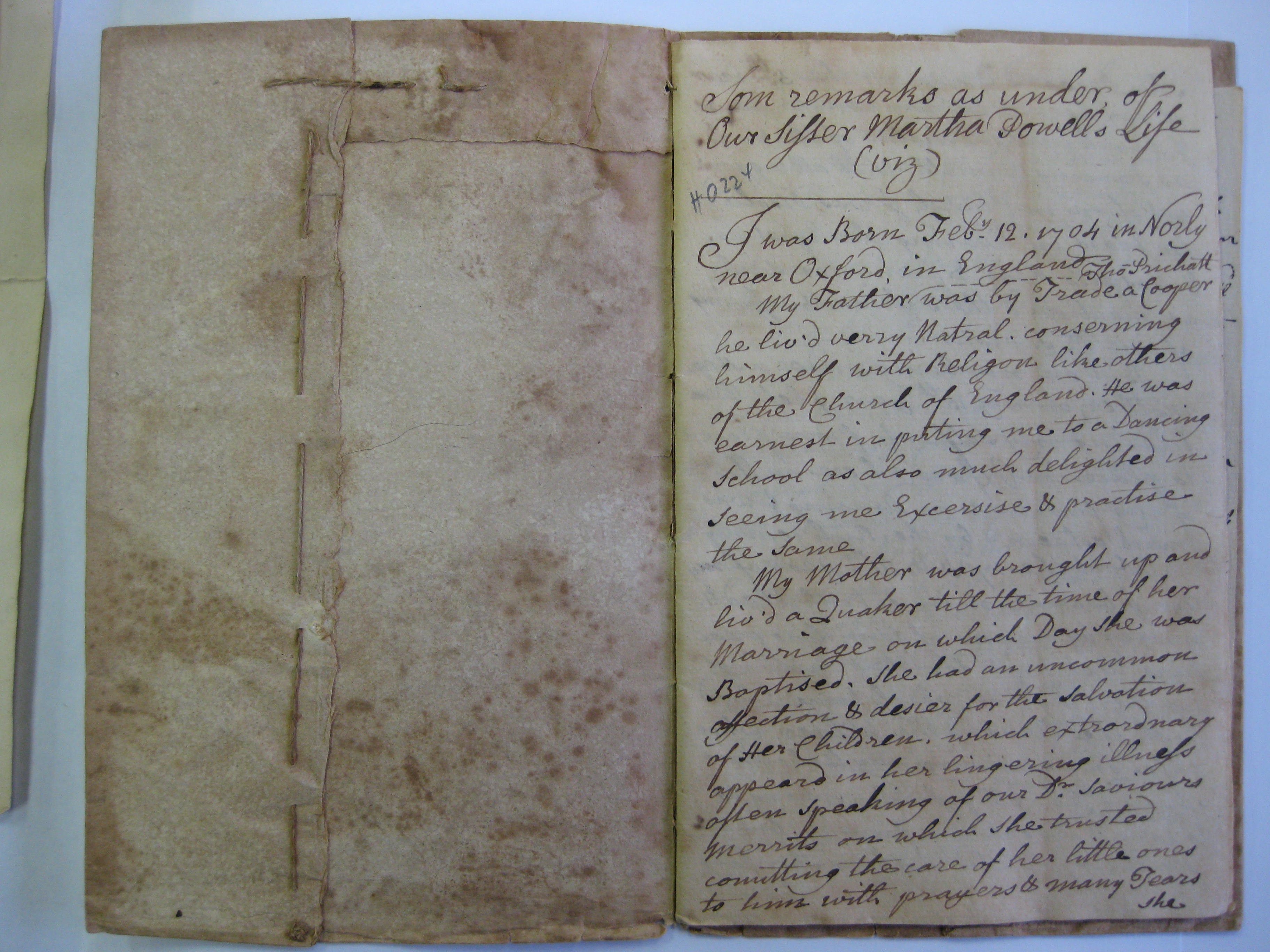 In addition, one student chose as her final project to transcribe and encode the Lebenslauf or memoir of Joseph Powell's wife, Martha Powell.  It provides a fascinating insight into the life of a young woman who trained as a professional dancer for the entertainment of the landed gentry in the 1720s and 1730s in rural Oxfordshire and her subsequent awakening to the sermons of the Moravians in London.
Martha Powell: http://www.students.bucknell.edu/projects/HUMN10001/MoravianDiaries/content/MarthaPowell.xml (transcribed and encoded by Madeline Purdy, '17)
Two other students chose to encode and publish the travel journal of Brother  Grube as he travelled up the West Branch of the Susquehanna River in 1753. The journal had already been transcribed and translated by Professor Katherine Faull as part of her NEH sponsored project to publish all of the Shamokin Diaries.
These two students then also produced a Story Map of Grube's trip which may be viewed at http://bit.ly/1yYKWkp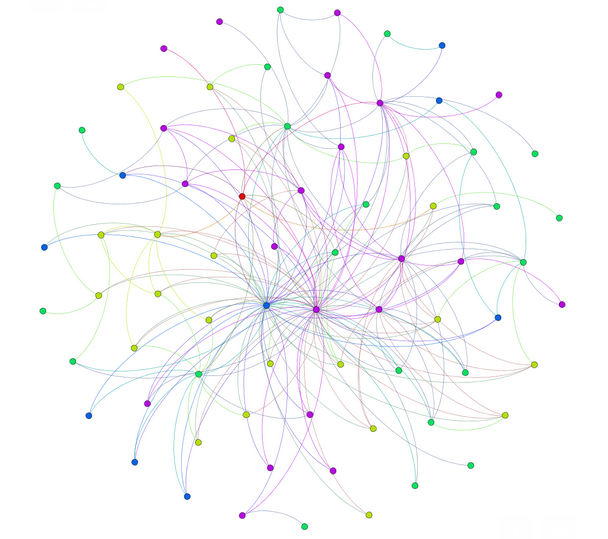 Another group of students decided to map the networks of people and places in the sections of the Shamokin Diary that we had worked on this semester.  In order to do this, the students Qijing Zheng '18 and Jiayu Huang '17 had to compile a database of people and places from the diary entries and then enter the data as "nodes" into the Network visualization software, Gephi.

Their findings are very interesting and show a way forward for using data extraction methods with archival resources. Their discussions can be found here.